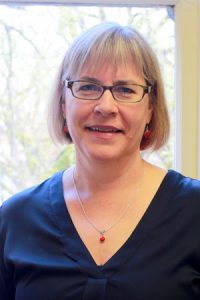 I'm an interactive counselor. I know that you're paying me to give you feedback, ideas to consider and objectivity so you can make the right decisions for you.
I value your time as much as you do. I provide effective, short-term therapy so you don't have to spend years and years in therapy. You may feel better after a few sessions, or you may feel better after a few months. The length of your therapy is not up to me, it's up to you. And, if you feel like things aren't going the way you'd like, let me know. It's important to me that you get what you need.
I have a master's degree in counseling. I started my private practice in 2001. I have several specialties which have evolved through personal experience of myself or family members: anxiety (including OCD) & depression issues,aging parent/caregiver issues and couple's counseling.
I use a cognitive therapy approach to help clients think about things in a different way, a way that creates less suffering. I bring my experience, my expertise and my desire to make a difference into the room with each of my clients.
Contact me to see if therapy is what you have been looking for. We'll work together to discover what is troubling you and help you find the path to a better life. My passion is for helping clients discover what strengths they possess, and to help them discover tools to cope with life and gain hope for the future.
Address: 1340 SW Bertha Blvd, Suite 202, Portland, OR 97219
Ready to schedule a therapy appointment?
Email
Text or Call:  (503) 243-2283

Lynne Coon, LPC — counselor serving communities in the greater Portland metropolitan area including: Portland, Vancouver, Lake Oswego, Tigard, Tualatin, Beaverton, Milwaukie, Oregon City, Hillsboro, Forest Grove, King City, West Linn, Wilsonville, Gresham, Troutdale, Scappoose, St Helens, Camas, Brush Prairie, Battle Ground, and Multnomah County, Clackamas County, Washington County and Clark County.